Our Staff - Carolyn Buhts, Nurse Practitioner
Carolyn R. Buhts, MSN, CNM, N.P.
Women's Health Nurse Practitioner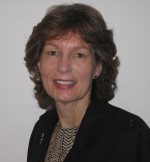 Carole is originally from Murray, Kentucky. After having lived around the world as a military wife, she once again hails from her home state.
She received a Bachelor's Degree in Nursing from the University of Florida and completed the Nurse-Midwifery program at the University of Mississippi. Carole continued her education at the University of Louisville, where she obtained a Master's Degree in Nursing and completed the Women's Health Nurse Practitioner Program. Carole is board certified as a Nurse-Midwife and a Women's Health Nurse Practitioner.
As a Women's Health Nurse Practitioner, Carole will be able to answer many of your concerns regarding your individual health needs, as well as perform exams, order lab procedures and write prescriptions.
She is a member of the Coalition of Advanced Practice Nurses of Indiana, the American College of Nurse Midwives, the National Vulvodynia Association, the International Pelvic Pain Society and the Sigma Theta Tau International Honor Society.
She and her husband, Bob, have four children and three grandchildren. In addition to being involved in their activities, Carole enjoys playing the marimba and spending time in the Adirondacks.



---